Donate now to support the LLIFLE projects.
Your support is critical to our success.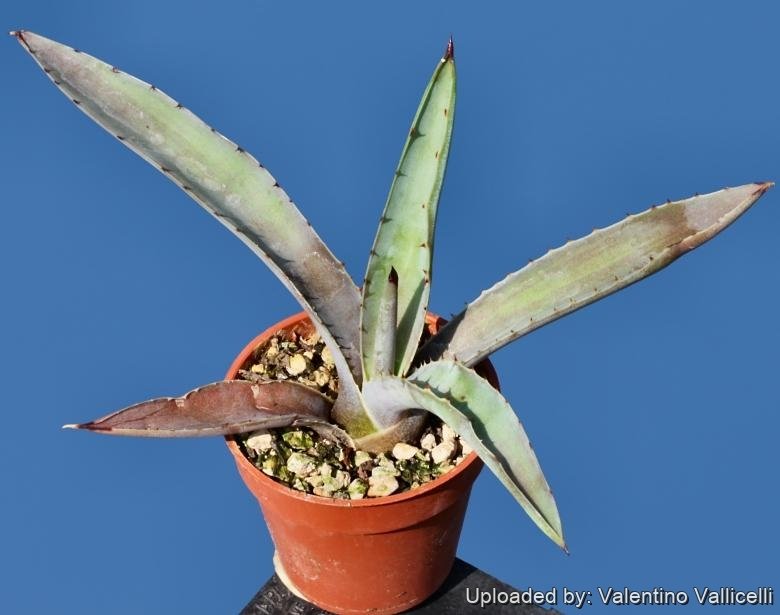 Agave karwinkii
Unusual agave with slender trunks up to 4 m tall that from a distance it is vaguely reminiscent for Yucca aloifolia.
Origin and Habitat: Mexican States of Oaxaca, Puebla and Veracruz.
It grows in dry scrub or grassland between 1500 and 1900 m elevation where it forms small colonies through creeping rhizomes.
Synonyms:
Common Names include:
ESTONIAN (Eesti):
Karwinski agaav
SWEDISH (Svenska):
Häckagave
Description: Vaguely reminiscent for Yucca aloifoliaSN|3015]]SN|3015]], it forms slender trunks up to 4 m tall, with crowns Upright leaves.
Leaves: Stiff, succulent, pale green, fiercely armed with black thorns along the margins.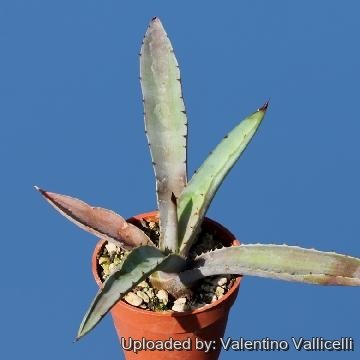 Agave karwinskii
Photo by: Valentino Vallicelli
Agave karwinskii
Photo by: Cactus Art
Cultivation and Propagation: It is very adaptable in cultivation and can take drought and moderate freezes.
Uses: The leaves of this species are fiercely armed and thus this it can be used to make a formidable living fence.